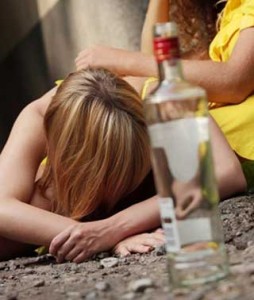 Never mix alcohol with other drugs. Alcohol can block the beneficial effects of certain medicines. When used with other depressants (including many prescription and over-the-counter medicines), alcohol compounds the sedating effects. In extreme cases, that can cause unconsciousness or even death.
REALITY CHECK
Truth in Advertising
No wonder alcoholic beverage companies' ads feature humor, fun, and good times. Different studies estimate that underage drinkers consume anywhere from 11 to 20 percent of the alcohol in the United States. In a multi-billion dollar industry, that adds up to a lot of money in sales. But the clever ads are misleading.
"The idea that you have to drink in order to have fun is alarming and disturbing and incorrect," warns Penny Wells, president and executive director of SADD. Young people often incorrectly overestimate how many of their peers drink. In the 2002 Monitoring the Future Study, for example, 65 percent of tenth graders reported no alcohol use within the month before the survey.
Indeed, teens who …