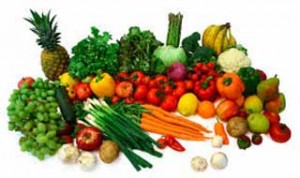 Jamie bit into a slice of her dad's homemade pizza and immediately frowned.
"What's wrong with this pizza?" she asked. "It tastes different."
"I used low-sodium tomato sauce and low-sodium cheese on it this time," her father said.
"What was wrong with how it was before?" asked Jamie as she set her slice down.
Her father took a deep breath and sighed. "The doctor told me that I have high blood pressure and that I need to eat less sodium. Because salt is almost one-half sodium, I'm cutting down on all salty foods. He says we'll get used to it."
"I'm not so sure about that," Jamie said, and grimaced. "If sodium is so bad for you, why do you need it at all?"
Her father thought for a minute. "That's a good question. Sodium is a mineral, and our body needs minerals to function properly."
Minerals are non-living, chemical substances that come from the soil. Plants store minerals in their stems and …